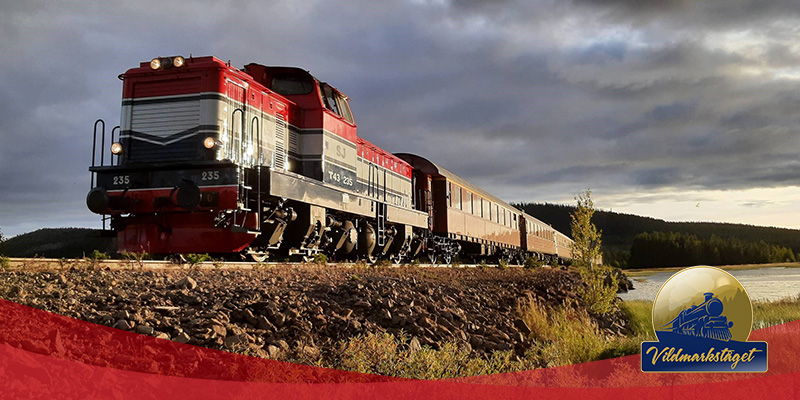 A unique full board train journey from Stockholm through the Northern and Arctic region of Sweden.
You travel in first-class carriages from the 40s, 50s, 60s with locomotives from different time periods. One of the highlights is traveling with the steam locomotive, a travel that takes you back in time. The carriages themselves are high-end experiences as you travel comfortably in armchairs. Another highlight of this trip are our outstanding tour guides.
The food on board is cooked on the train and served by our Headwaiter Mårten and his committed team. You will also dine local food in selected restaurants along the journey.
The travel includes several authentic stops with activities such as visits to the Icehotel and the Inlandsbanan museums.