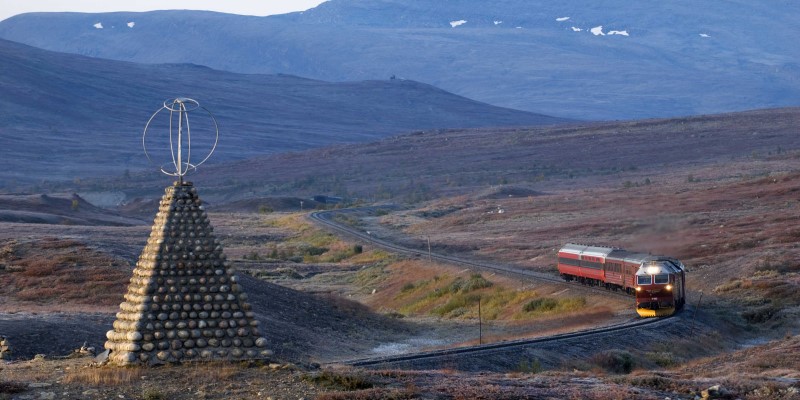 A Swedish - Norwegian expedition
Welcome to a train journey through two countries and along several historic railways. This is the perfect combination for travellers looking to discover the beautiful and varied natural landscape in the Nordic region. The journey starts in Mora and gradually takes you through the beautiful Norwegian landscape with the sea, lakes and mountains up to Bodø and Narvik. From northern Norway the journey turns south and back into Sweden, where you will see the magnificent Abisko National Park and be able to enjoy the midnight light in Gällivare if you travel in the beginning of summer.
Program in short
Day 1: Arrival Mora (the tour starts with an overnight stay, individual arrival during the day)
Day 2: Inlandsbanan Mora - Östersund
Day 3: Östersund and Jamtli museum
Day 4: Train Östersund - Trondheim
Day 5: Train Nordlandsbanan Trondheim - Bodö
Day 6: Bus Bodö - Narvik
Day 7: Train Narvik - Gällivare
Day 8: Inlandsbanan Gällivare - Arvidsjaur
Day 9: Inlandsbanan Arvidsjaur - Östersund
Day 10: Inlandsbanan Östersund - Mora
OUR TRAIN HOSTS ALONG INLANDSBANAN
You will be accompanied by our committed train hosts on your journey on the Inlandsbanan trains. They will help you find your way around, take your food and coffee orders and also deal with any practical requests as far as possible. The train hosts are knowledgeable and can tell you about places, sights and the scenery along the railway. They do not accompany you on other trains/buses in this trip, or to your accommodations or on excursions, but they are always available on board the Inlandsbanan trains.