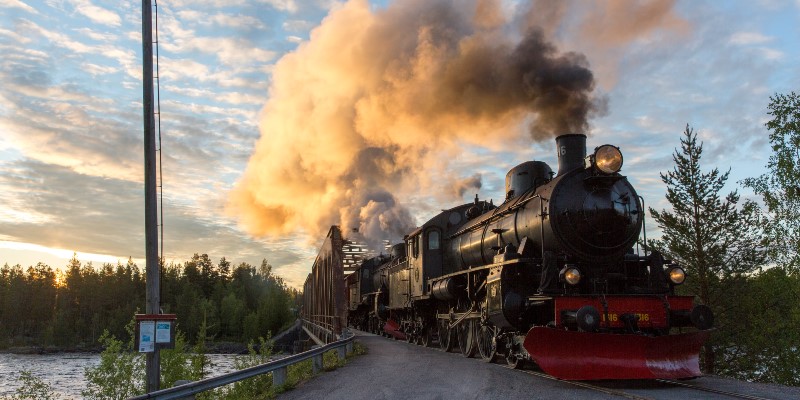 A unique and exclusive train journey from Stockholm through the Northern and Arctic regions of Sweden.
Experience the changing of the seasons with the Wilderness Train from the capital to Abisko and Kiruna in the northernmost north, all the way to the meditative thumping from the rails. During the journey, the train stops and pauses for various selected sights, good food and unique experiences. The journey takes place in collaboration with the Railway Museum in Gävle and is therefore also a historic train experience. The train consists of their old fine first class carriages in top condition and restaurant carriage with white tablecloths and real porcelain. The train is pulled by different types of locomotives on different routes, including steam locomotives. You travel comfortably and on your way to the impending midnight light a wonderful combination of experience and peace and quiet throughout the journey.
Welcome too - you do not want to miss this trip!