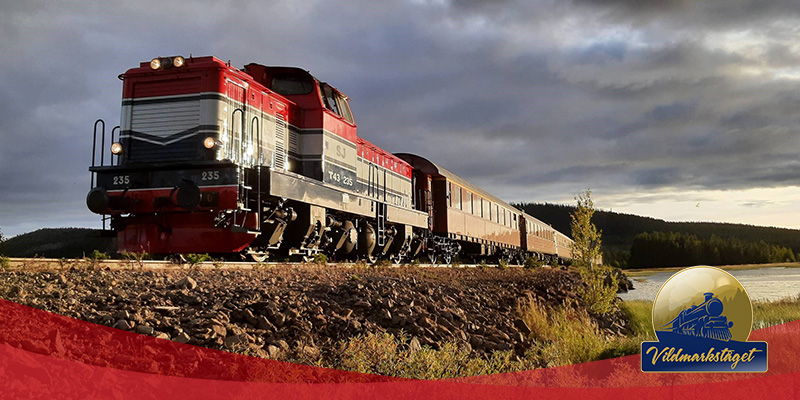 A unique and exclusive train journey from Stockholm through the Northern and Arctic regions of Sweden.
This travel is a collaboration with the Railway Museum in Gävle, and you travel in first-class carriages from the 40s, 50s and 60s, with locomotives from different time periods, including a steam locomotive. The carriages themselves are an unique experience as you travel comfortably in armchairs. The food on the train is first-class, train-cooked and served on real porselin in the train's restaurant carriage. While slow travelling with us and enjoying the beautiful details of the train, through the window you see the changing landscape of the inland the further north we travel. The train has several selected stops along the way for both sights and wonderful taste experiences.
Please note that from september 1st booking is available on request.
Hope to see you on board - you don't want to miss this trip!