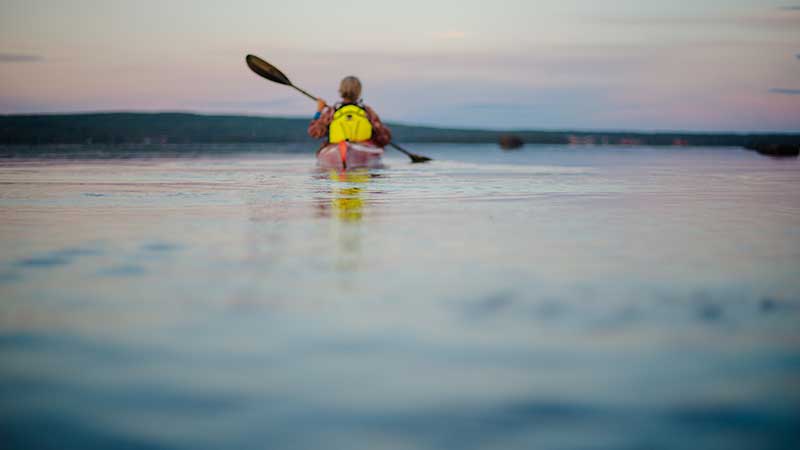 IN ORSA YOU TRAVEL THROUGH FOUR CLIMATE ZONES
From a soft, undulating scenic and cultural landscape by Lake Orsasjön and Lake Siljan, to a barren wilderness with bogs and mountains in the northern part of the district.
We have beautiful vistas, fantastic beaches and swimming and you will also find one of the most interesting animal parks in Europe, unique for its vast enclosures for bears, wolves and larger cats. For music lovers, Orsa in the summer is an Eldorado, culminating in the crazy street music festival Orsayran.
"THE RIVIERA OF DALARNA"
One kilometer from the railway station lies Orsa Camping, known as the "riviera of Dalarna". It is a long, sandy beach, beautifully framed by Lake Orsasjön and blue mountains. Pedal boats, canoes and rowing boats are available to hire. If you want to swim in less shallow waters you can walk out to Ångbåtsudden, a very beautiful place where the TV show "Moraeus med mera" is recorded, and where there is a beach restaurant with a beautiful view over the lake and mountains.
Right next to the beach you will find Orsa Simbad, with wonderful pools for both children and adults. Nearby, there is a mini golf course and a modern bowling centre with twelve lanes and a McGregors Sportbar.
Welcome to Orsa swimming paradise!
BEARS AND OTHER PREDATORS
Orsa Rovdjurspark is home to brown bears, Kamchatka bears, polar bears and Kodiak bears, but also Siberian tigers, leopards, wolves, lynx and wolverines. The Kodiak bears moved into their own bear paradise "Kodiak Island" in summer 2012. They are the world's largest land-based predators, and can weigh up to 1,000 kg and reach a length of 3 metres!
The park is characterized by huge enclosures which allow the animals to live much as they would in the wild. So if you are interested in animals, please visit Orsa Bear Park!
ORSAYRAN – MUSIC AND FESTIVAL
Orsayran is a famous street music festival. Hundreds of musicians armed with everything from violins to bass tubas invade the streets and restaurants of Orsa during Wednesdays in July and August. In 2014,
Orsayran celebrated its 30th anniversary. Orsa in the summer is about music and festivals.