In Mora, everything is nearby
You have a wide choice of lovely cafes, restaurants and shops in the city centre, while also having easy access to sport and fitness activities in the sports halls and the peace and quiet of the countryside. All of this can be found within a half-hour walk. Mora district has a large number of places and establishments that simply have to be experienced. The district is a wonderful mixture of tradition and innovation, much of it centred on an active life.
Opportunities for an active life
Sports, culture and nature are a constant presence in Mora. Here you can find inspiration and take part in both large and small-scale events of a high standard. The Vasaloppet winter and summer events are growing rapidly, while other large events include the Buster & Starlet indoor bandy cup and the Siljan Runt bike race around Lake Siljan. As for culture, events include the chamber music festival Vinterfest and Vattnäs Concert Barn, the newly built opera house outside Mora. Traditionally, many events are clustered around Christmas and Midsummer. There are very good opportunities for doing all kinds of activities in Mora. Take advantage of these and live life to the full.
See the works of a master at the Zorn Museum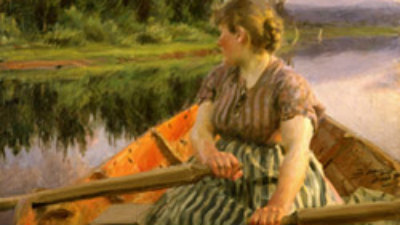 As an artist, Zorn was capable of anything, whatever the technique. In the museum you will find famous oil paintings and watercolours such as Vallkulla and Törnsnåret, virtuoso wood sculptures such as Mona och Mormor, but also other works in wood and silver, drawings and etchings. Zorn's fabulous water studies fill a whole wall in the exhibition, while his elegant oil sketches decorates another wall. At the Zorn Museum you can find your own favourite among his famous and lesser-known works. Make sure you visit the Zorn House, the Zorn couple's home, which is preserved as it stood in the early 1900s. It has been decorated in an original style and is of course one of the most famous artist's homes in the country.
MORA OUTDOOR, THE PORTAL TO ADVENTURE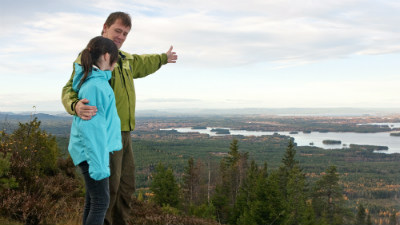 Mora outdoor is a web portal for guidance on the fantastic range of outdoor activities that Mora offers and that we would like to share with you. You will find inspiration and tips on lovely nature experiences, for instance excellent hiking and cycling trips. Mora's ski trails and running tracks are of high standard and attracts many visitors. Our nature reserves are hidden treasures of experiences waiting to be discovered.
WINTER FEST, WORLD-CLASS CHAMBER MUSIC!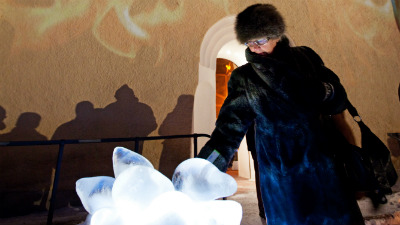 For four days in February, various concert venues will resound with music in a glistening wintry Dalarna. People will be travelling from all around to experience the festival Vinterfest described by BBC Music Magazine as "one of the most enjoyable festivals in Europe", and which Frankfurter Allgemeine has compared to Gidon Kremer's venerable Lockenhaus Festival. A festival focused on small scale, relaxation and intimacy. A true music festival where the Ovansiljan area north of Lake Siljan plays host to world-class artists. The festival is located in the middle of the beautiful Dalarna landscape, which is an added bonus and is appreciated by Swedish and foreign visitors alike. The prospect of a pleasant winter holiday alongside first-class music performances is an added attraction.