In Sorsele there is a pleasing contrast between the comfortable range of services and amenities offered in the village and the wilderness that meets you right round the corner. Here you can stay overnight in a hotel, a Bed & Breakfast, a pub, a hostel, a rented cottage or a tent, all within walking distance of the roaring Vindelälven river. Here you are within easy reach of magnificent wilderness in Europe's largest nature reserve, Vindelfjällen.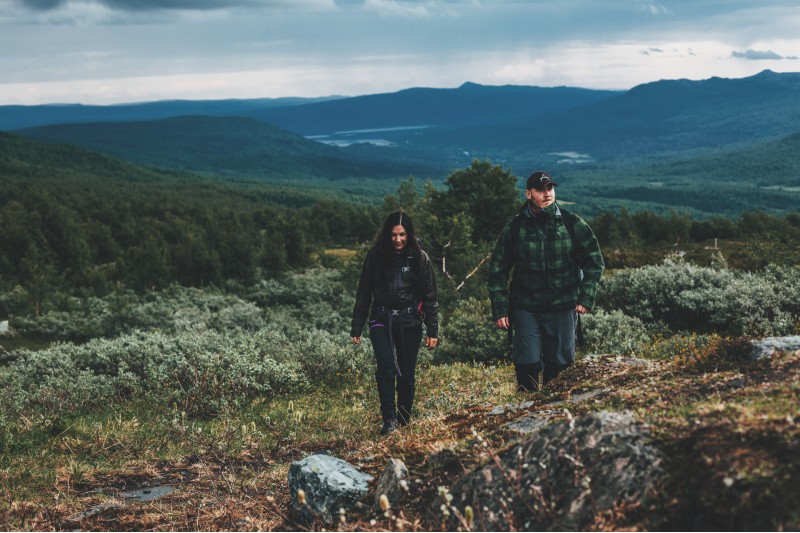 Photographer all photos:Sanne Brännström
Excellent fishing
Fishing is of course one of the large attractions in the summer. In Sorsele municipality there are wild, untamed waters and magnificent wilderness, creating the perfect conditions for both fish and fishermen. We have everything from forest tarn perch to arctic char, angling for children and dream conditions for fly fishermen. These are the waters where you might land your biggest ever grayling, salmon trout, pike or salmon. To say that the fishing waters in Sorsele are the best in Europe is not an overstatement.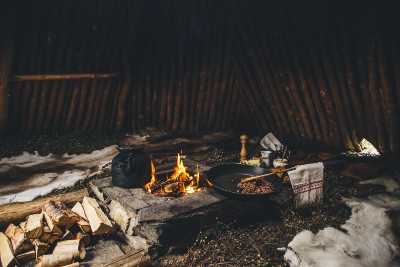 Hiking in Vindelfjällen
In recent years some of the best hiking trails in Sweden have been created in Ammarnäs and Vindelfjällen. Whether you want to go for a day trip or a longer hike, the mountain village Ammarnäs is the obvious place to start. Here you can head directly into Vindelfjällen, the largest nature reserve in Europe, and there is a route for everyone. There are a variety of day hikes, starting from the comfort of the village, or classic long-distance hikes along the famed Kungsleden or Vindelvaggileden trails. Find out more the different trails from Ammarnäs on STF:s webpage. You'll be hiking in the land where reindeer calf marking takes place, the original Sapmi. Every step you take, you are surrounded by tradition, culture and magnificent scenery.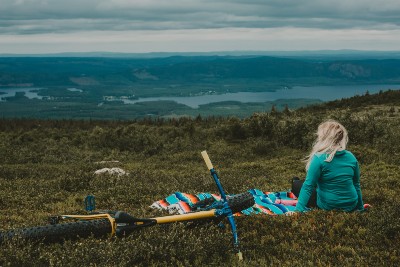 ATTRACTIONS CLOSE BY
Even if you are only staying for a short while, there are attractions and sights for you to see in Sorsele. The Inlandsbanan Museum, which is located in the old goods shed in the station building, has displays showing ideas, dreams and reality over 100 years. In Ammarnäs Naturum visitor centre you can see an exhibition about Vindelfjällen nature and culture, sights and attractions. Sorsele Library is a cultural centre which always has interesting exhibitions during the year. Church history includes Gillesnuole chapel from the 17th century and the Viktoria church in Juktådalen. Interesting meeting places in a land that had no roads. For more information what to do in Sorsele, visitVindelalven.org.
A TRIP ON ÄLVKUNGEN
Älvkungen, the unique tour boat on Vindelälven,is moored at its jetty in the centre of Sorsele throughout the summer. Few experiences can compare with a boat tour in Vindelfjällen. Imagine an evening when the surface of Lake Storvindeln is perfectly still in the light of the Midnight Sun. You will be tempted to jump in for a swim. At the Sorsele Local Heritage Museum you can see the original Älvkungen in a small museum. The museum is a busy place with a cafe selling homebaked bread and you are welcome to order a picnic basket to take along on the boat while the skipper tells yet another amazing story about life in these parts.