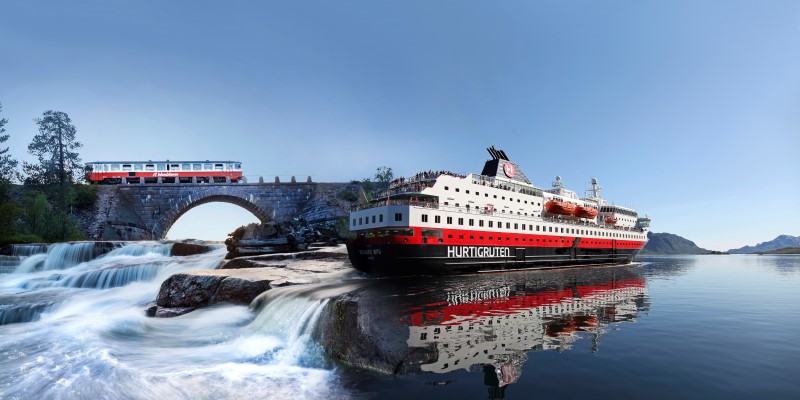 Choose the best of two worlds by combining the Swedish wilderness with one of the world's most beautiful sea voyages, Hurtigruten.
This trip combines the historic and very unique travel routes of two countries. This package tour lets you discover the inlands of Sweden, the mountain landscape and the dramatic Norwegian coastline. On your journey north you will travel through the landscape of the world heritage Laponia, an area in Sweden that is rich of both culinary and handicraft traditions as well as Sami culture. Once you turn south, Hurtigruten takes you on one of the most beautiful sea voyages in the world through the Norwegian fjords down to Trondheim.
Program in short
Day 1: Arrival in Mora
Day 2: Mora-Östersund
Day 3: Östersund-Arvidsjaur
Day 4: Arvidsjaur-Gällivare
Day 5: Gällivare-Narvik-Harstad
Day 6: Hurtigruten and Lofoten
Day 7: Hurtigruten and De Syv Söstre
Day 8: Trondheim-Östersund
Day 9: Östersund-Mora
OUR TRAIN HOSTS ALONG INLANDSBANAN
You will be accompanied by our committed train hosts on your journey on the Inlandsbanan trains. They will help you find your way around, take your food and coffee orders and also deal with any practical requests as far as possible. The train hosts are knowledgeable and can tell you about places, sights and the scenery along the railway. They do not accompany you on other trains, Hurtigruten, or to your accommodations or excursions, but they are always available on board the Inlandsbanan trains.