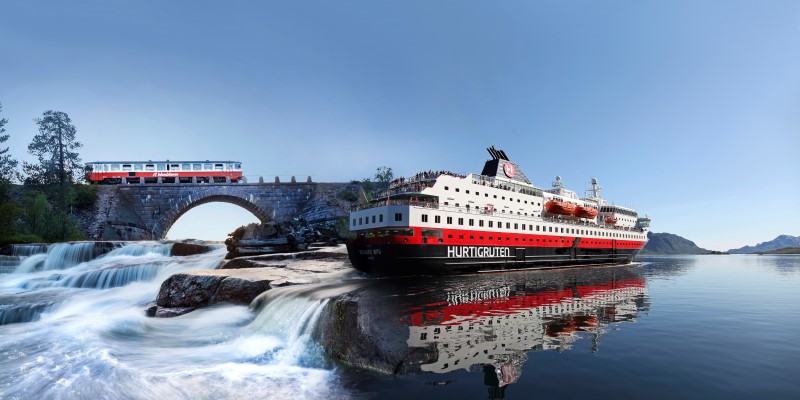 Explore the best of two worlds. Explore the Swedish wilderness and the worlds most beautiful sea voyages Hurtigruten.
The journey starts in Mora, the heart of Dalecarlia. From Östersund the journey continues north towards Swedish Lapland. Here you are surrounded by vast areas of forests, mountains and rushing water. This is also reindeer lands so don't be surprised if you see reindeer, moose or bears along the track. The train arrives to Arvidsjaur in the afternoon, we recommend a visit to the Sami village Lappstaden.
Before crossing over to Norway you get time to experience Gällivare, above the Arctic Circle, the land of the midnight sun.
Hurtigruten will take you south after a night in Harstad. Passing by Lofoten, spectacular fjords and nature sceneries along the Norwegian coastline down to Trondheim. We recommend a visit to the Nidaros Cathedral - A must-see masterpiece.
QUALIFIED TRAIN GUIDES ALONG INLANDSBANAN
You will be accompanied by our committed Train guides on your journey on the Inlandsbanan trains. They will help you find your way around, take your food and coffee orders and also deal with any practical requests as far as possible. The train hosts are knowledgeable and can tell you about places, sights and the scenery along the railway. They do not accompany you on other trains, Hurtigruten, or to your accommodations or excursions, but they are always available on board the Inlandsbanan trains.