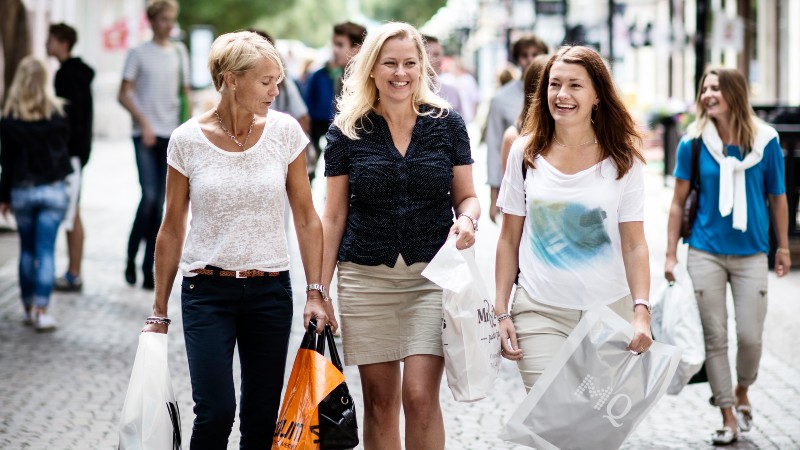 Acitivities and Events all year round
Östersund, situated on the shores of Lake Storsjön, is filled with activities and events all year round. With a well-managed gastronomic heritage, national events, cultural attractions and magnificent nature in summer as well as winter, our city is well worth a visit. In summer 2016 we are, among others, hosting Storsjöcupen – one of Sweden´s largest youth football tournaments and the Storsjöyran music festival. For a full update on the events calendar, please visit www.visitostersund.se
JAMTLI –A JOURNEY THROUGH TIME
At award-winning Jamtli, history comes alive during the summer months (25 June – 14 August) when actors depict life in a bygone age in the old farmhouses. Come along on one of three daily history walks or discover the settings at your own pace. A few steps will transport you between 1785, 1895, 1942, 1956 and 1975. The successful setting from 1975 includes the theme park "Five ants are more than four elephants", with performances every day. In the museum, which is open all year round, there are interesting displays about the life of the Sami, the Viking Age and the Stone Age, with the 1,000-year-old Överhogdal tapestries as a unique attraction.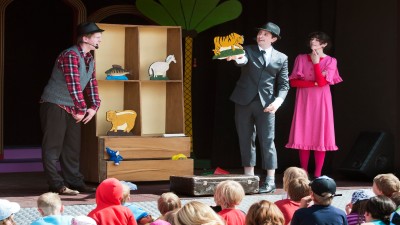 Creative city of gastronomy
In Östersund, people take food seriously. We are very proud of our food culture. The region has created a cluster of farmers, culinary entrepreneurs and restaurateurs. The proportion of organic farmers and commodity producers is high compared to the rest of Sweden. So good ingredients are close at hand and as a visitor you can enjoy good food in many restaurants and also bring home some tasteful memories. Östersund was appointed "Creative City of Gastronomy" by UNESCO and in September 2016 we will host the international Creative Cities Network Meeting.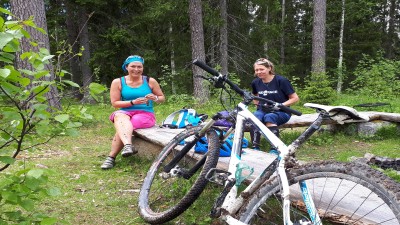 Discover the surroundings
Östersund is an active city. Many of our country´s leading winter sports athletes live here and in the summertime it is just as easy to be active. Rent a bike and cycle out to Frösön, a cultural gold mine with wonderful views over Lake Storsjön and the surrounding area, and home to many of our biggest attractions, for instance, Wilhelm Peterson-Berger's home Sommarhagen and Frösö Church. If you want to go for a longer bike ride, Teknikland and Locknekratern Meteoritcenter are excellent destinations with lots of historical information.
Families with young children like spending time at the Storsjöbadet pools or tackling the challenges at Multi Challenge activity center. Visitors both big and small enjoy Surfbukten, a good base for waterbased activities but also for relaxing in the sunshine and enjoying an ice cream. At Visit Östersund we are happy to share our highlights with you, so please come in to see us in person or visit us online.
UNIQUE DESIGN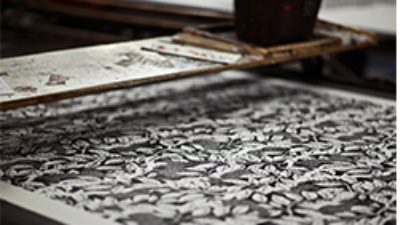 In Östersund it is easy to find unique designer handicrafts and to meet the creative people behind the products. The Storsjöhyttan glassworks, complete with gallery, workshop and shop, as well as Frösö Handtryck, the oldest block printing company in Sweden, are both Economuseums, recognised for the quality of their products. In the city center there are several handicrafts collectives which sell their wares through shops such as Gaupa and Drejeriet. Follow us on a guided art tour during the summer to view public works of art and architecture. Book at www.visitostersund.se
Don't miss...
If you stay 24h and prefer walking everywhere
Jamtli, where history comes alive.

Try the home-made icecream at Wedemarks café or locally roasted coffee at Telogott.

Pay a visit to Storsjöhyttan glassworks.

Guided city walks. Wednesday evenings and Sundays from Midsummer and forward.
If you stay three days
Jamtli living history. Theme park. Activities for children, indoor and outdoor exhibits.

Sommarhagen, home of famous composer Wilhelm Peterson-Bergers on Frösön. Many concerts to enjoy all year round. Continue to Frösö Kyrka and finish with lunch or coffee on Golfkrogen, Stocke Titt or Frösö Park with beautiful view over lake Storsjön and the mountains. Don't miss the fabric outlet of Frösö Handtryck, very close.

A visit to Verkö Slott. Enjoy a nice boat ride on lake Storsjön, walk around the island and have lunch on the big terrace.

Walk or bike on Frösön where there are lots of trails for both. Some evenings it's possible to go downhill cycling in the ski slopes. Wednesday evenings it's free yoga in Surfbukten.
Visit Östersund iN social media