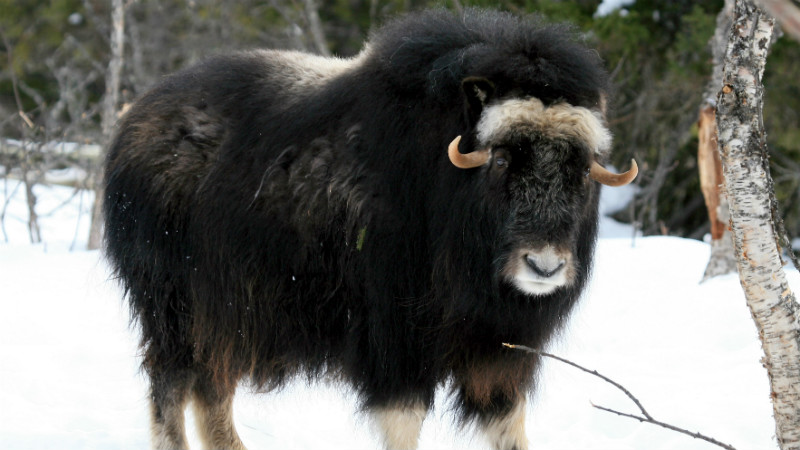 Härjedalen is the highest county in Sweden, boasting unique scenery both in summer and winter.
The municipality of Härjedalen more or less corresponds to the county, covering an area of 11,400 square kilometres. It has a very varied landscape, from forested areas in the east to mountain ranges in the west. Discover, experience, be surprised.
Härjedalen Mountain Museum
In Funäsdalen you can visit one of the most modern museums in Sweden, featuring one of the oldest collections. It is a museum for the whole family, with unique collections displayed in beautiful and fun displays about mountain farmers, Sami and ironworkers. Härjedalen Mountain Museum, which is built in the special Härjedalen style, nestles under the majestic Funäsdalsberget mountain. The exterior is nearly as exciting as the interior, which displays the rich and distinctive culture of Härjedalen. All thanks to a visionary trader who laid the foundations for these collections as long ago as 1894.
The largest wooden bear in the world
The bear is the county animal of Härjedalen, and since 2005 also a landmark in Sveg. Here you can see the gigantic, 13 metre high bear, weighing 80 tons. It is built from 60 cm long planks of wood, creating a self-supporting shell. Internally, there are three levels with a total floor area of around 70 square metres. Café Cineast in Sveg also attracts many visitors with its spectacular exhibitions from the world of cinema. The fact that you can also buy coffee and snacks is just the icing on the cake.
THE MUSK OX CENTRE IN HÄRJEDALEN
Meet a pre-historic animal – right here and now. In 1971, five musk oxen wandered across the border from Norway into Sweden, forming the basis for our current herd in the Härjedalen mountains. In the unique musk ox enclosure outside Tännäs in western Härjedalen, musk oxen live in their natural environment. They have plenty of room and much of their natural food. You can observe the animals from the high ramp in the show enclosure. An enthusiastic and knowledgeable guide is on hand to tell you about the animals.
EUROPE'S OLDEST TAPESTRY
One of the most remarkable cultural treasures in Europe was discovered at the beginning of the last century in Överhogdal, some 50 km north of Sveg. It consisted of five tapestries, the oldest parts of which date back to the 9th century. This makes them the best preserved Viking tapestries in Europe! The original tapestries can be seen at Jamtli County Museum in Östersund. In Överhogdals Forngård, built around the replica Överhogdal tapestries, an exhibition shows how the oldest tapestries were found, how they would once have been made and how they can be interpreted. Do enjoy a cup of coffee in the café and perhaps also a swim at the beach.
Read more about activities in Härjedalen