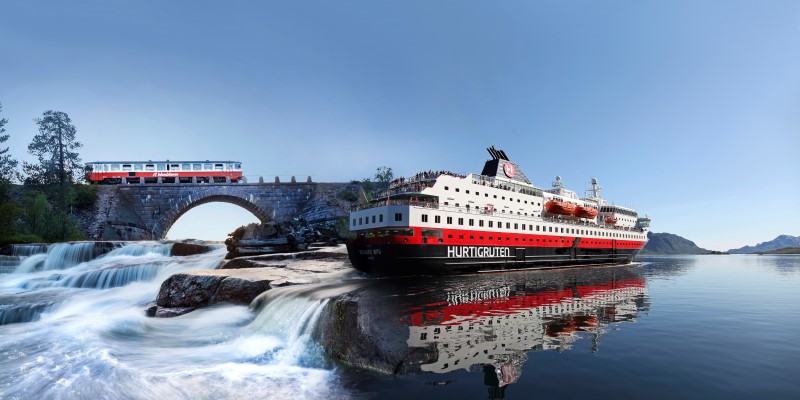 Choose the best of two worlds by combining the Swedish wilderness with one of the world's most beautiful sea voyages, Hurtigruten.
This is a trip that combines the historic and very unique travel routes of two countries.
This package lets you discover inland Sweden, the mountain landscape and the Norwegian coastline all in one go.
On your journey north you will travel through a dramatic landscape recognized as a world heritage, while at the same time getting a small taste of both culinary and handicraft traditions as well as Sami culture. Once you turn southwards, the venerable Hurtigruten takes you on one of the most beautiful sea voyages in the world through the Norwegian fjords down to Trondheim.