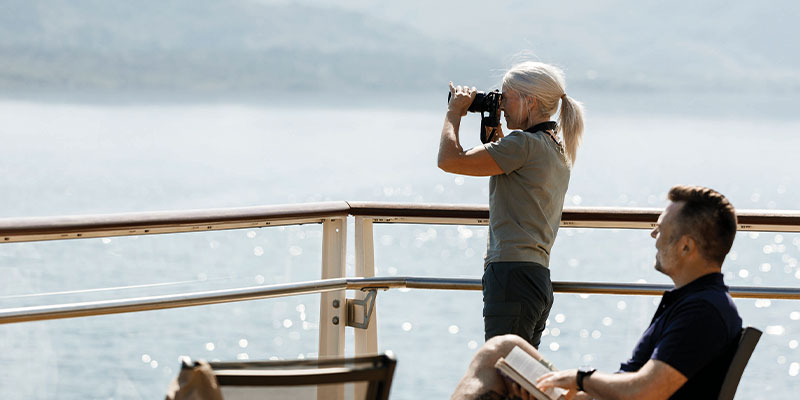 In this package tour you get to experience the wilderness along Inlandsbanan, magnificent views along Malmbanan and Norway's breathtaking coastal landscape. New for this year is the environmentally conscious shipping company Havila Kystruten.

Havila Kystruten is the newest shipping company that sails on the historic Norwegian route between Bergen - Kirkenes. Havila operates the four newest ships on the route with focus on: environmental sustainability, large cabins, innovative food concepts and design/furnishing that reflect the Norwegian coast.
Cruising with Havila is the most environmentally friendly way to travel this route. With modern, newly built hybrid ships they can run on electricity for up to four hours - emission-free and completely silent.
Program in short
Day 1: Arrival in Mora
Day 2: Mora-Östersund
Day 3: Östersund-Arvidsjaur
Day 4: Arvidsjaur-Gällivare
Day 5: Gällivare-Narvik-Harstad
Day 6: Havila and Lofoten
Day 7: Havila and De Syv Söstre
Day 8: Trondheim-Östersund
Day 9: Östersund-Mora
OUR TRAIN HOSTS ALONG INLANDSBANAN
You will be accompanied by our committed train hosts on your journey on the Inlandsbanan trains. They will help you find your way around, take your food and coffee orders and also deal with any practical requests as far as possible. The train hosts are knowledgeable and can tell you about places, sights and the scenery along the railway. They do not accompany you on other trains, Havila, or to your accommodations or excursions, but they are always available on board the Inlandsbanan trains.